A place to post my successes and failures while I explore the tools and processes of creation. Currently tackling Cinema 4D, and its learning curve seems to never plateau. On top of it all, I've been putting this portfolio site together for the last couple weeks. So this particular post is a touch behind, and is a backlog.
Your God
I had been chasing the golden donut idea since I came across 3D. there are plenty of really terrible versions that I gave up on or that literally the geometry exploded scattered throughout my recycle bin. This one was a big accomplishment for me. I still don't feel like the golden donut will ever be mine.
Plastic Waste Factory
Really proud of the materials I created in this. The glass object in the middle crashed my PC. I connected it all and threw it in a subdivision surface with the render setting at 63 subdivisions instead of 3 -_- ol' fat fingers over here
Wermish
Trying to simulate light and shadow using camera projecting (kind of) this is more of a test with a simple lighting setup, the composites I have in mind will be hard to emulate the right lighting since I wont have scene accurate HDRIs to help me. Better quality + sound on Vimeo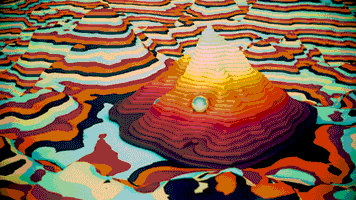 Guap-ology
did you know you can loop things like shaders and displacement maps? I really should have by this point but hey I got this weird thing after learning. Better Quality + sound on Vimeo
Bolts N' Tubes
This is basically a modelling experiment utilizing greeble - a egregious addition extra geometry in order to make something look more intricate and complicated.
Enraptured
Photographer - Natalie Hords Model - Beth Mansueti. Really fun real project, great people collaborating with me. Used no HDRI, no reflection environment(not photo at least), no projection mapping, I didn't even know camera calibrator existed at the time. still proud of it.
Floopy Tuber 01
heard someone get called a floopy goober once and it really stuck in my head, just always liked it. Anyways this was done in octane, well the student version (1.3 or something) its standalone only and kinda cool but too much of a pain when there's no bridge. I'll keep adding grain and subsurface to the physical render settings so I can be like one the cool kids that own octane.
Floopy Toober 02
I don't know if this was done in octane or not, looks like it... but then again, grain, subsurface, shallow depth of field. Yep I faked it in physical
 
Pootz
pretty unoriginal, the textures are from a pack and the model is a rip off from a tutorial, but it looked cool and I have no shame
Thrice
Not personally a fan of skulls (like comic sans, they have their place). Can't recall what inspired this, something to do with realizing that you can download models online and getting a free skull.
Boolin' Around
Bools and instances galore
Handsy
This is a high poly model of a hand set as a hair material covering a plane object. I wanna say this took more than 4 hours to render, which I thought was totally normal at the time.
Gold Test
an old render test for a gold material.
FirstPoo
The actual first thing I ever created in C4D. This needed to start where I started... pushing forward on the quest to suck less at C4D